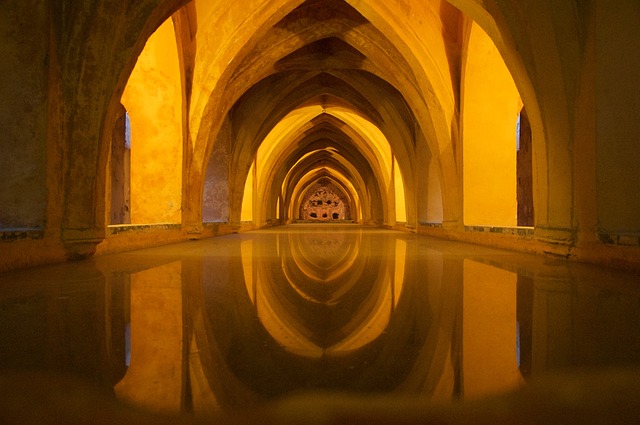 "Look up to the Andalusian model and grasp its spirit, a spirit that reflects a culture of excellence. Let's study our history, yet stay rooted in our present. Let's be exposed to other cultures, yet preserve our Muslim identity. Let's expose ourself to others' experiences, yet make sure we have our own input."
---
Dear Brothers and Sisters, Assalamu alikum,
Hope this letter finds you all sound and well.
Ok, now this month's address to you might be somewhat personal. But that's because I intend, purposely, to share my experience and thinking with you. I shall speak from the heart, apart from any formality or pre-hand planning of my thoughts.
As you reckon I missed my column the past month, and had it not been a very strong reason that kept me from writing to you, I would have never missed it. This has to do with the very unique circumstances me and my very small team operate in.
We're very a few number of people, yet we've always been keen on holding fast to our optimum goal and the super fine quality we've been presenting since the first day the site came online. And perhaps that's why when faced with a situation where we have to chose between quantity and the quality of the material we're presenting, we choose quality, even if it will affect the frequency of our updates, and that is due to our own personal life circumstances.
We believe that one article that's strong and sincere enough to impact others is better than ten articles of lesser impact. And we insist on continuing with the same policy and mindset. And this is not just for the sake of our image, which is one important reason that has to do with our credibility, but also to propagate the culture of excellence, which we are certain has earned the Muslim civilization the fame and prominence it once deserved.
Look into what you give and be watchful of its quality. Set your standards high and never rest for less. Hold fast to your dream and consider the legacy you shall leave behind. Avail the tools and stop being a mere dreamer.. rather work hard to realize your dreams efficiently. Do not be a follower, rather be a pioneer.
Our Muslim brothers and sisters upon the shoulder of whom the great civilization of Andalusia was built, were sincere in every single act they did. They sought after prominence and worked hard to earn it. Similarly they held fast to their faith and that's why they earned the support and aid of Almighty Allah.
They preserved their identity and thus never got lost in the shades of other cultures they were exposed to. They built and provided their input, in almost all fields of life, and thus stood up as pioneers rather than followers. They exported their experience and inventions, and this is how they became sought after, as a leading civilization that greatly impacted humanity, and still does.
Look up to the Andalusian model and grasp its spirit, a spirit that reflects a culture of excellence.
Let's study our history, yet stay rooted in our present. Let's be exposed to other cultures, yet preserve our Muslim identity. Let's expose ourself to others' experiences, yet make sure we have our own input.
We ought to be sincere to our faith, yet work hard to meet our goals.. We ought to be practical, and excel what we do.
To revive the Andalusian glory and learn from our past, we have to best analyze our present, and know that we can become strong again, powerful again, and pioneers again. But we need to have strong faith, and sound religion.
Last but not least.. We need to Aim High, and Think Big!!
Wassalaam, Maha Youssuf maha@muslimtribune.org
Posted on: January 3, 2013